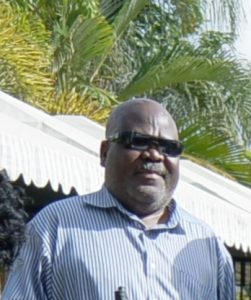 Barriers to Participation by Persons with Disabilities-By: Wamundila Waliuya
Director
Persons with disabilities usually face difficulties to participate fully and effectively in the activities and programmes in society across all sectors. This is mainly caused by the different barriers they encounter when attempting to participate. In this paper we shall look at different categories of barriers persons with disabilities face. These are the barriers we should address ourselves when trying to ensure equal participation of persons with disabilities in society.
The social model and human rights based perspective of disabilities views that persons with disabilities face barriers in society not because of their impairment but as a result of the different categories of barriers. These categories are: attitudinal barriers; environmental barriers; and institutional barriers. In many instances society, especially those individuals and groups responsible for the development agenda of any society have got deliberate intentions to create barriers for persons with disabilities. There are mostly ignorant or merely not aware of the rights and individual needs of persons with disabilities. When developing plans for any programmes that eventually benefit the communities, issues of persons with disabilities are usually left out. Thus, when persons with disabilities attempt to participate in such community programmes, they face the different barriers.
This is usually because persons with disabilities do not effectively participate from the planning stage of such programmes. They are left out due to many reasons including: their purported non-visibility; inadequate knowledge around disability by the society; fear of injuring their feelings and low self-esteem among the persons with disabilities themselves. As a result, programmes are design, implemented, monitored and evaluated without the participation of persons with disabilities leading to the barriers hindering them to be part of the programmes.
Let us now look at the different categories of barriers. As already stated above, these barriers are attitudinal, environment and institutional.
Attitudinal barriers are as a result of how persons without disabilities perceive persons with disabilities. Persons with disabilities routinely face prejudice and discrimination. They are often assumed to be incapable and unintelligent. They are frequently treated with pity or fear, or avoided because persons without disabilities are unsure how to relate to them. It is common for persons with disabilities to be looked down on as inferior and to be labeled in negative ways.
Belief systems are another barrier. Disability is often seen as a curse, given as a result of previous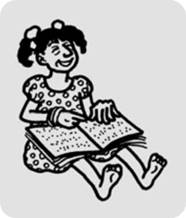 wrongdoing by the individual or their parents. When a woman has a child with a disability it can in some contexts be assumed it is a punishment for her having a sexual affair with a man other than her husband, or as a punishment for something she or her husband did in a past life.
Disability is surrounded by myths and misconceptions. Many of these negative attitudes are also reflected in the media, or conversely persons with disabilities may be labeled as 'heroes', brave, inspirational, or exceptional if they are able to live independent lives and achieve their goals. This can be patronizing and misleading.
Let us now look at environmental barriers. These are physical barriers that exist in our environment. There are many physical barriers that prevent persons with disabilities from participation. Public buildings, schools, shops, offices, health centres, markets, and places of worship are frequently inaccessible. Pavements generally lack ramps and public transport is inaccessible. Communication, media and information presents barriers for persons with speech, hearing or visual impairments when the information is not presented in an accessible format, such as Braille and large-letter type or the use of sign language.
The third categories of barriers is institutional barriers. Institutional barriers include legislation that discriminates as well as inadequate employment laws and electoral systems including the challenges for persons with disabilities to vote. Policies can also be exclusive of persons with disabilities. For instance, a training institution whose policy on training states that the institution will enroll candidates who are mentally, intellectual and physically fit to work. This means that persons with disabilities are usually considered as being not fit to work. Institutional barriers can prevent persons with disabilities from participating in public and political life; education; health; sports and recreation; and business.
Barriers mean that persons with disabilities are unable to access their rights as laid out in the UN CRPD to the fullest, and are less able to access and participate in development programmes and society generally. Usually, persons with disabilities may face one or all the three categories of barriers. For instance a person with a disability invited for employment interviews may face attitudinal, environment and institutional barriers at the same time. The person may meet an interview panel which believes that persons with disabilities cannot work and keeps on asking him questions on whether he can work. At the same time, the interview room is placed upstairs with a long fleet of stairs. The institution also has a policy that people who are physically fit and can drive themselves will be employed. This leads to having persons with disabilities being left out.
Actions to break down barriers
·         Review and revise policies and pieces of legislation and plans from the perspective of the barriers they may create for the inclusion of persons with disabilities.

·         Develop new policies with a disability lens to take into account potential barriers.

·         Include persons with disabilities in policy discussions to ensure their needs are addressed in all policy development and review processes.

·         Plan all programmes and financing arrangements taking into account barriers that might affect inclusion of all persons with disabilities.

·         Include persons with disabilities and their representative organizations in discussions and decision making at all stages of the programme cycle.

·         Identify policies and bye-laws that create barriers and advocate for their revision.

·         Identify and raise awareness of barriers that exist and promote and work for their removal.

·         Identify and raise awareness of barriers that exist.

·         Work with others to advocate and arrange for their removal.

.          Promote positive attitudes towards persons with disabilities.

·         Support persons with disabilities to advocate for their rights.

·         Identify persons with disabilities in the community and ensure they are included.
September, 2018.
Barriers to Participation by Persons with Disabilities-By Wamundila Waliuya