Careers and Opportunities
Equal employment opportunities;
DRW provides equal employment opportunity to the Zambian nationals on merit without unlawful discrimination on the basis age, gender, colour, tribe, disability, race or region.
We advertise our vacancies as and when they are available. If there are no listings on this page, it is likely that there are no available vacancies.
---
CALL FOR CONSULTANT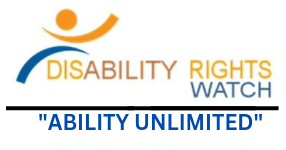 Background
Disability Rights Watch was established in 2011 to advance the promotion and protection of the rights of persons with disabilities in Zambia and the southern Africa region. The organisation works to promote best practices in the domestication of the UN Convention on the Rights of Persons with Disabilities and related continental and or regional instruments. It works in areas of strategic advocacy including litigation, capacity building in disability rights inclusion and practice, social and economic justice.
The organization has received a grant from the Commonwealth Foundation to implement the Zambia Inclusive Health and Information Project (ZIHIP) in partnership with the Youth Action for Disability Inclusion Zambia (YADIZ). The project aims at increasing access to sexual reproductive health information and services to youths with disabilities in Lusaka, Southern and Eastern Provinces of Zambia. It will promote linkages to safe spaces for young people with special focus on girls with disabilities to access vital health services and also amplify their voices in demanding for the respect for their rights.
The organisation is looking for a consultant who will deliver a report on the situation of access to SRH services for youths with disabilities in Zambia and address the extent to which SRH rights for persons with disabilities are recognised in Zambia's policy and legal regime. This will be a formative or baseline output which will further inform the project on some key interventions.
Purpose
The main objective of the baseline study is to set the benchmarks to ensure that the Zambia Inclusive Health and Information Project (ZIHIP) contributes to improved access to Sexual Reproductive Health information and services for youths with disabilities on an equal basis with others in Zambia. The consultant will design and carry out the baseline survey, including gathering quantitative and qualitative data from areas of implementation.
Qualifications of Consultant(s)
Essential
Degree in a relevant field; advanced degree (master's) preferred
Demonstrable previous experience conducting similar project baseline
Extensive experience with M&E, measuring project indicators
Proven quantitative and qualitative skills including data analysis and statistics
Proven experience in conducting quality baselines and assessing development programs especially in the area of Disability, Child Rights, Protection and/or Sexual Reproductive Health
Proven skills in interviewing and leading FGDs
Strong English writing skills with a clear writing style
Appropriate IT skills
Application requirements
Candidates interested in the assignment will be expected to provide the following documentation:
Cover letter
CV (maximum 3 pages; with references) of each person who would be involved in the evaluation
Technical proposal (maximum 6 pages) including scope of work and methodology
Financial Proposal; the financial proposal should provide cost estimates for services rendered including daily consultancy fees. The consultant must cover all field related costs (accommodation, per diem, etc).
Provide contact details for References of your previous relevant work experience
All applications must be electronically submitted by 30th September 2022 to info@disabilityrightswatch.net
Please note that only candidates who meet these requirements will be contacted.
Persons with disabilities who meet the required attributes are encouraged to apply.
Disability Rights Watch_final Consultancy Advert PDF
Disability Rights Watch_Final Consultancy Advert Word.
---
---
VACANCY: INTERN- FINANCE AND ADMINISTRATION OFFICER
VACANCY:      INTERN – FINANCE AND ADMINISTRATION OFFICER
Disability Rights Watch invites applications from suitably qualified and experienced candidates for appointment as an intern in the DRW establishment for an initial 6 months.
PURPOSE
To manage the program funds and ensure compliance with organisational policies, donor and statutory requirements.
To perform assigned tasks aimed at supporting management with budgeting, planning, controlling, monitoring and managing the accounting functions effectively and accurately, by ensuring preparation of monthly, quarterly, annual and management reports and financial statements for management decision making in order to attain the institution's goals.
JOB ACCOUNTABILITIES
To provide adequate and timely financial and administrative advice to management and the Board.
To keep safe custody of information related to financial / accounting matters and maintain a register of accountable documents.
Record all income transactions on computer systems as appropriate.
Receipt all income and ensure timely banking of receipts.
Prepare monthly bank reconciliations for the organisation's Accounts.
Contact person for bank accounts and its administration.
Review and implement financial accounting policies, procedures and internal controls.
Production and presentation of monthly, quarterly and annual financial reports to management and the Board Finance Committee.
Payment of salaries and extracting of payroll related supporting schedules.
Maintain salary advance and loan register.
Prepare and submit statutory payments such as staff pension, NAPSA, ZRA etc
Prepare monthly schedules accompanying trial balance used as supporting schedules for the external audit.
Assist in the production of monthly, quarterly and annual accounts (specifically production of the analysed receipt cashbooks, ledgers, journal vouchers etc )
Assist in the reconciliation of ledger accounts as assigned.
Assist in the preparation of gratuity schedules and passing of journals for interest
Administer petty cash float, reimbursement forms and request additional petty cash as necessary.
Prepare retirement forms and reconcile the imprest accounts.
Assist in the preparation of monthly income  statements.
Maintenance of fixed asset register and ensuring all transactions relating to fixed assets are appropriately processed.
To facilitate the timely and successful completion of audits.
Implementation of human resources management procedures
Attending to all administrative issues at the Secretariat and district offices
Any other duties duly assigned by the Supervisor and management
QUALIFICATIONS
Full Grade 12 School Certificate with a minimum of five credits and mathematics as one of the credits.
Diploma / degree in Accounting or ACCA level 2 skills, CIMA managerial or CA application level
Should be a team player with leadership skills, integrity, progressive and an effective communicator.
OTHER SKILLS AND REQUIREMENTS
Good computation, arithmetic, analytical, leadership and interpersonal skills
Good writing and oral communication skills
Must be a member of the Zambia Institute of Chartered Accountants (ZICA) paid up with current practicing certificate; and
Conversant with accounting packages
Applications should be addressed to the Executive Director, Disability Rights Watch Plot 5078. Mfukwe Close, Burma Residential Area. Only email applications to info@disabilityrightswatch.net will be considered. The deadline for applications is midnight on Friday 31st January, 2020.