Statements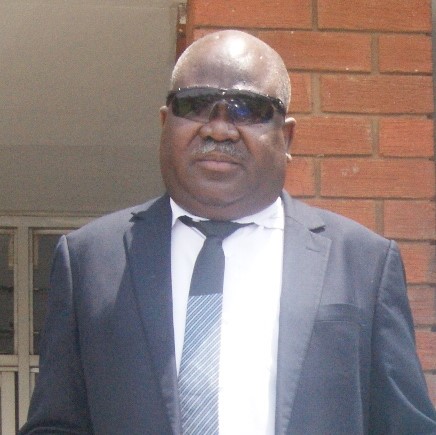 DRW COMMENDS ECZ FOR STARTING CONTINUOUS VOTER REGISTRATION AND CALLS FOR CONTINUOUS VOTER EDUCATION
Press Statement for Immediate Release
LUSAKA Wednesday, June 1st, 2022
DRW press statement on the continuous voter registration doc
DRW press statement on the continuous voter registration.pdf
DRW COMMENDS ECZ FOR STARTING CONTINUOUS VOTER REGISTRATION AND CALL FOR CONTINUOUS VOTER EDUCATION TOO.
Disability Rights Watch is delighted that the Electoral Commission of Zambia has finally started the continuous voter registration with the effect of 1st of June. This to us  as an organization which represents persons with disabilities is a great thing because it will enable  persons with disabilities  register at their own time without panicking because of deadlines.
The continuous voter registration for Zambians will ensure that persons with disabilities who had no national registration cards since they have been facing a lot of difficulties in acquiring national registration cards will have enough time to get their national registration cards. So what we are saying as an organization is that we are worried that the voter registration centers still remain a single centers for each of the 10 districts. So the distance from where persons with disabilities still remains very wide, the centers are very far from where the majority persons with disabilities live especially that persons with disabilities normally found in rural areas and peri-urban areas.
We want to urge the Electoral Commission of Zambia progressively to ensure that all polling stations are turned into continuous voter registration centers. While we are doing voter registration which is continuous, we should also now begin to do continuous voter education, especially voter education for persons with disabilities and this should go together with ensuring that disability inclusion is progressively done. So that, by the time we come to a general election like in 2026, the Electoral Commission of Zambia does not panic to do everything like voter education, ensuring polling stations are inclusive and ensuring their messaging and all the awareness materials are inclusive.  If they begin doing that this time when they are doing voter registration which is continuous, even voter education  and inclusion issues should be continuous.
We want to take this opportunity to encourage all persons with disabilities who are eligible first of all to ensure that they go  to the nearest station and acquire the national registration cards and they take time to go and register as voters because voter registration is the right for persons with disabilities as it is a right for all citizens and it is important that persons with disabilities exercise this right because we do not want them to complain that they are always  disfranchised when this opportunity now is going to be done continuously.
Issues by:
Wamundila Waliuya
Director
wamundila@disabilityrightswatch.net
0977459925